Did you know you can decrease your impact on the environment by shopping online with Nwvdirect.com? A recent study by Carnegie Mellon University's Green Design Institute found that shopping online consumes less energy and reduces carbon dioxide emissions by 35 percent compared to shopping at traditional retail stores.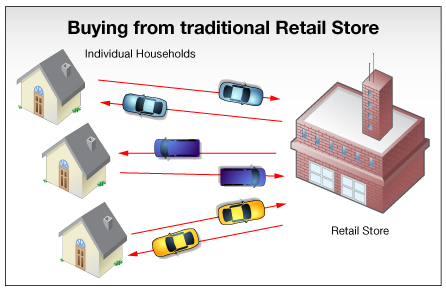 Buying from a traditional brick & mortar store.

Individual consumers drive by car from their homes to the nearest retail store to pick up the product and then return home.

Studies have shown energy use and carbon dioxide emissions generated through the complete cycle of buying a product using Nwv Direct.com's distribution and delivery channel compared to retail store operations.

The study showed that 65 percent of total carbon dioxide emissions generated by shopping at retail outlets related to consumers driving to and from the stores.

Results showed that, on average, Nwv Direct.com's model fared better in reducing carbon dioxide emissions and energy consumption with fewer steps in getting products from manufacturers' warehouses to consumers' homes.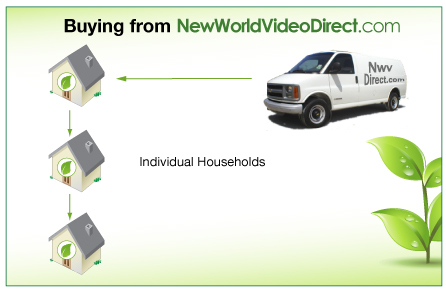 Learn more about disposing and properly recycling electronics and other products at the following links:
Get basic information about recycling and reusing electronics on the EPA website - click here.
Find out about local eCycling programs from the Consumer Electronic Associations - click here.